Erik Österlund berichtet von einem Wildschwarm der in einem hohlen Baum überwinterte und weit kleinere Bienen hat als seine 4,9mm Elgons.
http://www.resistantbees.com…..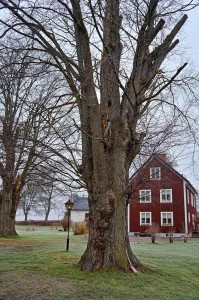 And the bees were extremely small in size and flying like flies. They were noticeably smaller than the already small bees of my friend who live on 4.9 mm cell size and looked in color like our Elgon bees.
Übersetzt:
"Und die Bienen besassen eine extrem kleine Größe und flogen wie die Fliegen. Sie waren merklich kleiner als die Bienen, die mein Freund in 4,9mm Waben hält und der Farbe nach waren sie den Elgons ähnlich."